Silverware Games is looking for a creative cookie to give us a hand with teaser and trailer video work for some of our casual and cute games. It's a very small studio, so we certainly could use the help! We have always loved and supported Newgrounds, so we thought the NG community might be a good place to find some talent :)




The Studio ~☆  
We are a small US based indie team. We believe in casual gaming, we believe in fun games. We often love to take in creative people on a project basis, and hopefully we can find a good fit for this and this would become an on-going thing because there are many more games from the same franchise coming.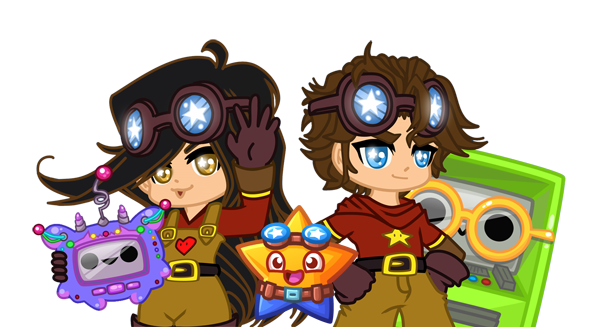 The Games ~☆ 
We have created something called the Matchyverse, which is a franchise in which there are all these wholesome cute characters that star in multiple casual games. The idea of the Matchyverse is to provide casual fun, to help people rediscover a different kind of laid back childlike fun. These are games you can pick up for about 20 or 30 minutes at a time, and go back to them at your own pace - up to 5 to 7 hours of playtime total. They are rather cute, stylized in the same vector aesthetics and seem to have a small following already. 
The Job ~☆ 
The games are parked on Steam, not yet launched - we need help with these assets for publishing. One is a tamagotchi like game (adapted game experience for desktop), the other one is a match-3 hybrid ( twist is that it plays on strategy, not randomized grid luck). We are looking for teaser - think of 30 to 40 secs animation for announcement video, and trailer - about a minute or perhaps a tad more than that for the launch video. They can be in synch with a story thing, or themed thing, either way we are open to creative input on these.
This is a paid job. We are open to negotiate fees, considering we are also open to hire people without previous work experience. We do need for you to have clips or video reel so we can see your skills in motion, and you need to be able to agree to do a contract with us for this project (we are quite by the book on legal things). Even though we located in the states, we are more than happy to welcome international talent as well.

Please email michael@silverwaregames.com with your name, portfolio / work links, and why you would be interested in working with us. Also, include a way to contact you real time - skype, discord, or even twitter/fb; whatever you would be more comfortable with to chat up with us real time.

Thank you! ʕ•ᴥ•ʔノ♡ 
- Say